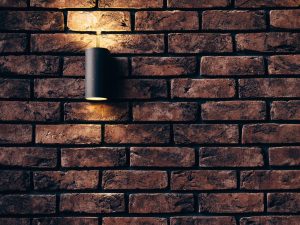 Illuminate your summer by upgrading your outdoor lighting!
It's almost summer—is your outdoor lighting up to the task? Sometimes on a cozy Spring or Summer night, there's nothing better than sitting out in the backyard, having a drink with friends. But once the sun goes down, moving the party inside can kill the vibe. Now's the time to up your outdoor lighting game and be the envy of all your friends and neighbors!
An outdoor lighting system adds value, convenience, and improves security and safety around your property. When you grill and cook outside, save your steaks from getting burned with better lighting! Maybe you and your family like to play outdoor games—exterior lights will keep the games going after dark! If you have an in-ground or deck-level pool, adequate lighting could literally save someone's life. We know you've been considering adding outdoor lights, and there's no better time than now. Call today and schedule your project today!
Lighting your property is for more than just your porch, patio or deck, too. Add rope and accent lights around walkways and gardens or illuminate your favorite dogwood tree! Motion-sensing security lamps give extra protection against burglars and vandals, while also providing convenient lighting while you're working or playing outside as the sun starts to set.
So whether you want to do rope lights around a fence, add lights to a pergola, or add accent lights to illuminate your landscape or garden, Waller Electric can help. Contact us today for information on scheduling and project bidding!
Outdoor lights can help your business, too
Furthermore, Waller Electric is not just for residential customers, either! We are equipped and experienced in all facets of commercial lighting, both indoor and outdoor, as well! Nobody likes walking up to a business not knowing if it's open or closed. Walking up to a dark office feels unsafe after a certain time. Help your customers feel secure and confident when they approach your business! New businesses starting out often need to change lighting configurations for rented spaces to accommodate their own needs. Or if you're renovating your own office space or even building an all new office, we can help with lights and wiring from the ground up. Regardless of your situation, give us a call today and let's talk about it!
Waller Electric proudly serves Anna, Cobden, Carbondale, Dongola, Goreville, Marion, Harrisburg, Vienna and all of Southern Illinois!